Traditional or modern, we have history you can trust.
Tiviot Prints began as hand-screen textile printers in 1960 working from Tiviot Dale in central Stockport. The company outgrew its original base and moved to its present home of Lymefield Mill in Broadbottom in 1976. The new premises, a stone built textile mill that has been involved in the production of textiles since the 1860s. With this move, Tiviot was able to begin machine printing with multicolour flatbed printing machines. In the following years, the company acquired single colour rotary screen printing for large volume bulk runs.
Since the early 2010s Tiviot started investing in Digital textile printing machines and continued to grow its capacity. The latest Digital Printing machines give improved flexibility and print quality without the need for screens.  Tiviot Prints now has more than 50 years of progress and experience developing from hand screen printers to an established digital printer.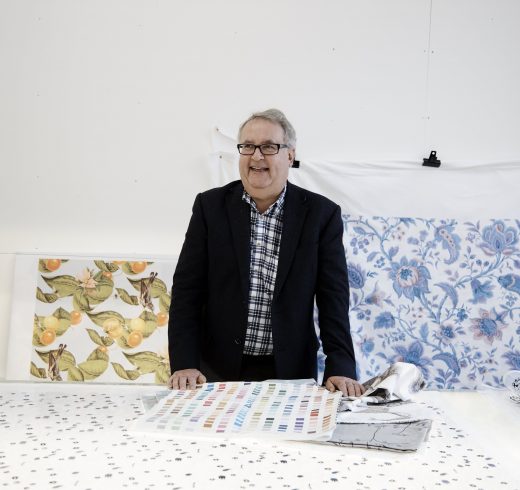 History of Tiviot
Tiviot Prints Ltd was started in 1961 by Raymond Taylor and Tibor Szakal.  A fire in the mill in the first year meant that the company had to start from scratch again in Wear Mill Stockport. The company then grew and moved in 1976 to its present home of Lymefield Mill in Broadbottom in historical Cheshire. Tiviot Prints has specialised in printing household textiles for independent manufacturers who supply some of the biggest and well known e-commerce and high street retailers in the UK and European Union.