Is Digital right for you?
Our customers range from first timers starting their first project to large commercial printing runs. At Tiviot we're here to help provide a textile printing solution to everyone. Digital textile printing will be the solution most people are looking for with short to medium runs. Great flexibility and turnaround times mean you can start your project right away.
Benefits of Digital Textile Printing
✔ Eco-Friendly
All the inks and fabric we use in our factory are solvent free and meet standard 100 by OEKO-TEX® including our Digital Printing.
✔ No setup costs
Your design, however complex can be printed right away from your file.
✔ Accuracy & Reliability
Our digital printers only use high-quality pigment colour with excellent light fastness and a high standard of colour reproduction.
✔ Quick Turn Around
Without the need to make screens you can have your fabric fast.
✔ Any size Printing Run
Digital isn't limited to printing small runs, digital just makes it more accessible to everyone.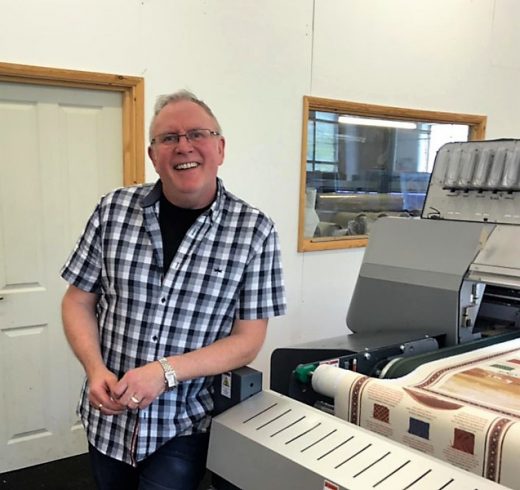 Why use Tiviot Prints?
✔ Everything you Need
In house design, colour matching, manufacturing and product advice. We provide it all.
✔ No Limits
Providing 3 types of printing Digital, Screen and Rotary, we can help give the best solution for your needs.
✔ Sustainability 
Digital printing uses less energy and less water than traditional methods of printing. Our inks meet standard 100 by OEKO-TEX® and with no solvents used in our inks and fabrics.
✔ Made in the UK
Full UK Production. All our printing is done in our Factory in Broadbottom, Greater Manchester.
✔ Price Competitive
We pride ourselves on always being price competitive.
Due to the bespoke nature of our products we do not have a price list online.
Get in touch and we can help.
Enquire Now